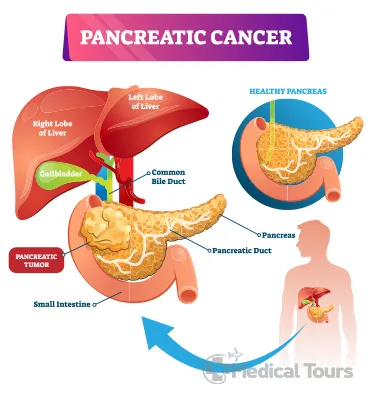 Today cancer is the most commonly occurring disease not only in India but also all over the world. In case of pancreatic cancer the severity increases because it has been said by many oncologists and physicians that pancreas is an important organ of the body, and apart from the liver it is the most crucial organ that is responsible for digestion and metabolism by the secretion of bile, the key ingredient that helps in the process of digestion of different nutrient substances such as proteins, fats, carbohydrates, and many others, and alongside secretes two types of hormones known as insulin and glucagon- that maintains the amount of blood sugar levels in your body. Pancreas, apart from aiding in digestion, has another important role of providing energy by helping in metabolism of glucose as the hormones released from pancreas help to break down glucose into the simplest forms and thus releases energy.
So, when someone develops a pancreatic cancer, all these functions get disrupted. According to recent studies, research, and experiments it has been revealed that, almost around 3 percent of cancer in the United States comprises of only pancreatic cancer that is responsible for the death of almost 7 percent of them.
Pancreatic Adeno-Carcinoma
This type of cancer occurs in the enzyme- secreting exocrine cells that are responsible for proper digestion. This is the most commonly found types of pancreatic cancer.
Pancreatic Neuro-Endocrine tumors
This type of cancer occurs on the hormone- secreting endocrine cells that are responsible for proper metabolism and controlling moods.