What is Liver Cancer?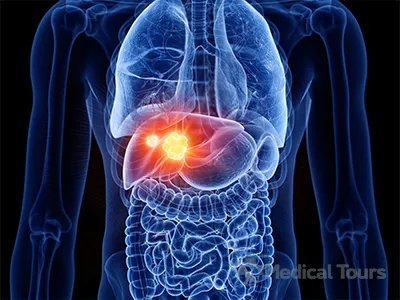 Our liver is one of the most vital organs, which filters blood coming from the digestive tract, before distributing it to the whole body. It also helps synthesize certain proteins and chemicals needed for clotting, metabolism, digestion, and detoxification of drugs.
Liver cancer is a form of cancer that originates in the liver. It is also known as hepatocellular cancer. While it can begin in any cell in the body, most types of liver cancer occur when abnormal cells grow in your liver. Liver cancer can lead to internal bleeding or blockage of the bile ducts. Liver cancer is often treatable if detected early but can be difficult to diagnose because symptoms may not develop until the disease has reached an advanced stage.
Liver cancer is a general term for a group of cancers that begins in the liver. The liver can be affected either by primary liver cancer which arises in the liver, or secondary or metastatic cancer, which originates elsewhere in the body. Primary liver cancer tends to occur when the liver is damaged in the form of cirrhosis (a scarring condition of the liver), certain birth defects, alcohol abuse, chronic infection with diseases such as hepatitis B and C, hemochromatosis, obesity, and fatty liver disease amongst others.
Types Of Liver Cancer
Liver cancer is cancer that develops in the organ of the body that is responsible for many of its essential functions. Liver cancer can be broadly categorized into five types, and each will affect the liver differently. All these types of liver cancers are serious and have a tendency to recur.
The various types of cancer occurring in the liver are:
The liver is essential for life, as it performs a vast number of biochemical reactions on a daily basis. Liver tumors can be benign or malignant. Some common benign tumors are:
Cysts
Fibroma
Lipoma
Leiomyoma
Hemangioma
Hepatic adenoma
Focal nodular hyperplasia
Signs And Symptoms of Liver Cancer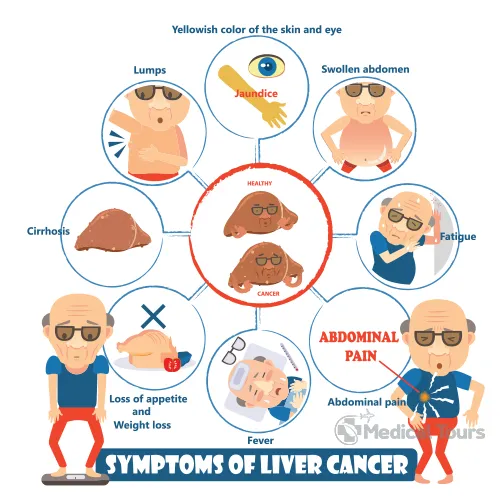 The liver cancer symptoms can be difficult to detect at first. The patient may feel nothing or only mild discomfort. Initially, the patient might not realize that they have liver cancer. But as it spreads, some of these symptoms are bound to appear:
Fatigue
Jaundice
Vomiting
Fever
Itching
An enlarged liver
Loss of appetite
Unexplained weight loss
Swelling or fluid build-up in the abdominal area
Change of skin color and the change of eye white part to yellow
Causes And Risk Factors Related to Liver Cancer
There are chances of infection in the liver, jaundice, and hepatitis that may result in cancer if not treated properly and completely. By knowing it and understanding the causes, you can try to avoid these risks. There are a few reasons that trigger the risks related to liver cancers: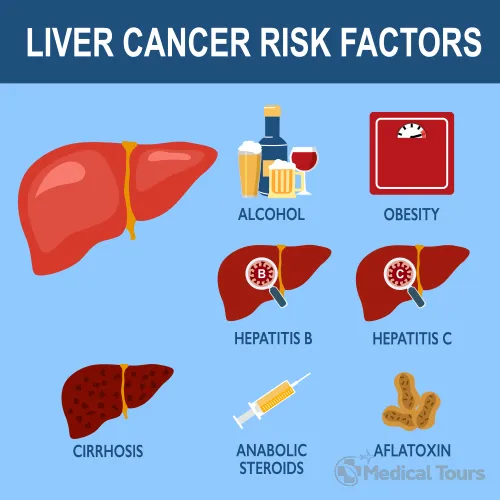 The liver cancer symptoms can be difficult to detect at first. The patient may feel nothing or only mild discomfort. Initially, the patient might not realize that they have liver cancer. But as it spreads, some of these symptoms are bound to appear:
Chemical mutations in the DNA of liver cells.
Tumor cells rapid growth.
One reason for the liver disorder could be Diabetes.
Hepatitis Viral infections: It can be caused due to Hepatitis A and B.
Wilson's disorder and hemochromatosis may induce infections of the liver.
The major risk factor in the enlargement of liver cancer can be caused by Alcoholism.
Liver cirrhosis causes scars in liver cells, and this condition can lead to liver cancer.
Aflatoxins contamination in food causes liver disorders and infection that may lead to liver cancer.
Nonalcoholic fatty liver disease causes excessive fat accumulation in the liver and increases the risk of liver cancer.
Diagnosis of Liver Cancer
Liver cancer is diagnosed by using various screening tests. The doctor may advise various liver dysfunction tests to eliminate the possible cause of the growth of tumor cells. Physical examination helps in determining symptoms or lumps that may suspect the presence of liver cancer. Some of the other tests that are performed for diagnosing liver cancer include:
Stages Of Liver Cancer
Barcelona Clinic Liver Cancer (BCLC) staging system is a cancer staging system for the liver that is used to classify cancers by their extent and whether they have spread to other parts of the body. The stages of liver cancer include:

Treatment Options for Liver Cancer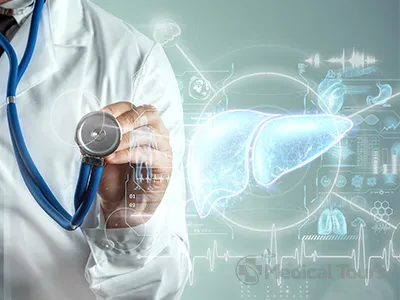 Liver cancer treatment is a long-term process that consists of surgical as well as non-surgical procedures which are based on the Cancer type, stage, age, and gender of the patient. Liver cancers in the initial stages can be operated upon. These cancers can be operated on in the early stages to prevent further spread of the disease and subsequent death.
Liver Cancer Treatment Options
Follow Up After Liver Cancer Treatment
A follow-up examination is a periodical medical visit by the physician for monitoring the status of the patient. It can be performed in many ways like physical examinations, medical tests or both methods may be used. The concerned physician will check whether there are any side effects of the treatment. Let your doctor know about all changes that you feel in your body post-treatment so that a proper follow-up care routine is designed.
There are a few things that can help the patient in recovering fast such as:
Take adequate rest and give some time for self.
Avoid it for at least some time post the treatment.
Socialize more, it will help in making you feel better.
Do not include tasks in your work routine that require strenuous efforts from your end.
Exercise regularly, but moderation should be the key.
In case of discomfort, visit the physician at the earliest.
Start having a healthy diet with lots of green vegetables and avoid junk food.
Cities Offering the Best Treatment For Liver Cancer
One must consider the best of the best hospital to get treatment for liver cancer as it is related to one's life and should not be neglected. One must choose the best hospital with the best equipment. Some of the best hospitals are mentioned below:
Aster Medcity, Kochi
HCG Manavata, Nashik
Fortis BG Road, Bengaluru
Kokilaben Ambani Hospital
Fortis Hospital, Vadapalani
Fortis C-DOC, Chirag Enclave
Manipal Hospital, Whitefield
Fortis La Femme, Greater Kailash
Manipal Hospital, Old Airport Road
BKL Superspeciality Hospital, New Delhi
Fortis Escorts Heart Institute, Okhla Road