Fortis Hospital Mohali (FHM) has been Internationally Accredited by Joint Commission International (JCI) since 2007(renewed for the 5th consecutive time in 2019). It is also the proud recipient of accreditation from National Accreditation Board of Hospitals (NABH), India (renewed for the 4th time in 2017). These accreditations ensure that the highest and strictest patient safety standards are followed in the hospital. It is the veritable torch bearer of super specialty centers of excellence across the country. With 348 beds, this tertiary care hospital has established itself as one of the best cardiac care centers in the region.
Established in 2001, Fortis Hospital Mohali has successfully managed to develop world class facilities. Fortis Hospital Mohali is a pioneer in high end procedures like Transcatheter Aortic Valve Implantation (TAVI), Left Ventricular Assist Device (LVAD), Right Ventricular Assist Device (RVAD), Minimally Invasive Direct Coronary Artery Bypass Surgery (MIDCAB), Breast Conservation with immediate and delayed Reconstruction for Breast Cancer, Sentinel Lymph Node Biopsy, Robot Assisted Surgery, Interventional Neuroradiology, Interventional Gastroenterology, Paediatric Arterial Switch Operation, Aortic Aneurysms, Tumour Surgery, and Radical Dissection for Oesophageal Cancer and Comprehensive Cancer Treatment Facility.
Doctors at Fortis Hospital, Mohali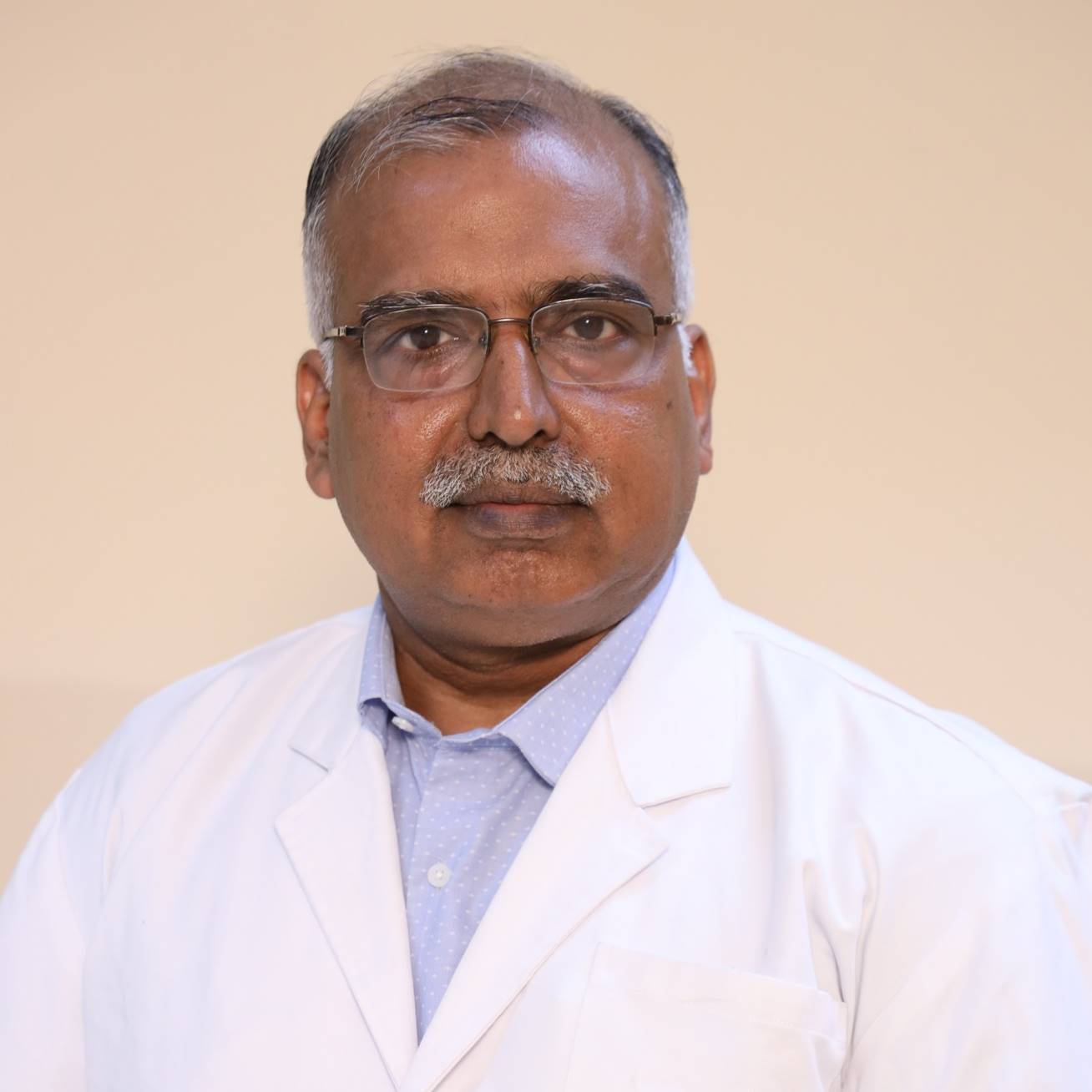 Dr. Anupam Jindal
Neurosurgery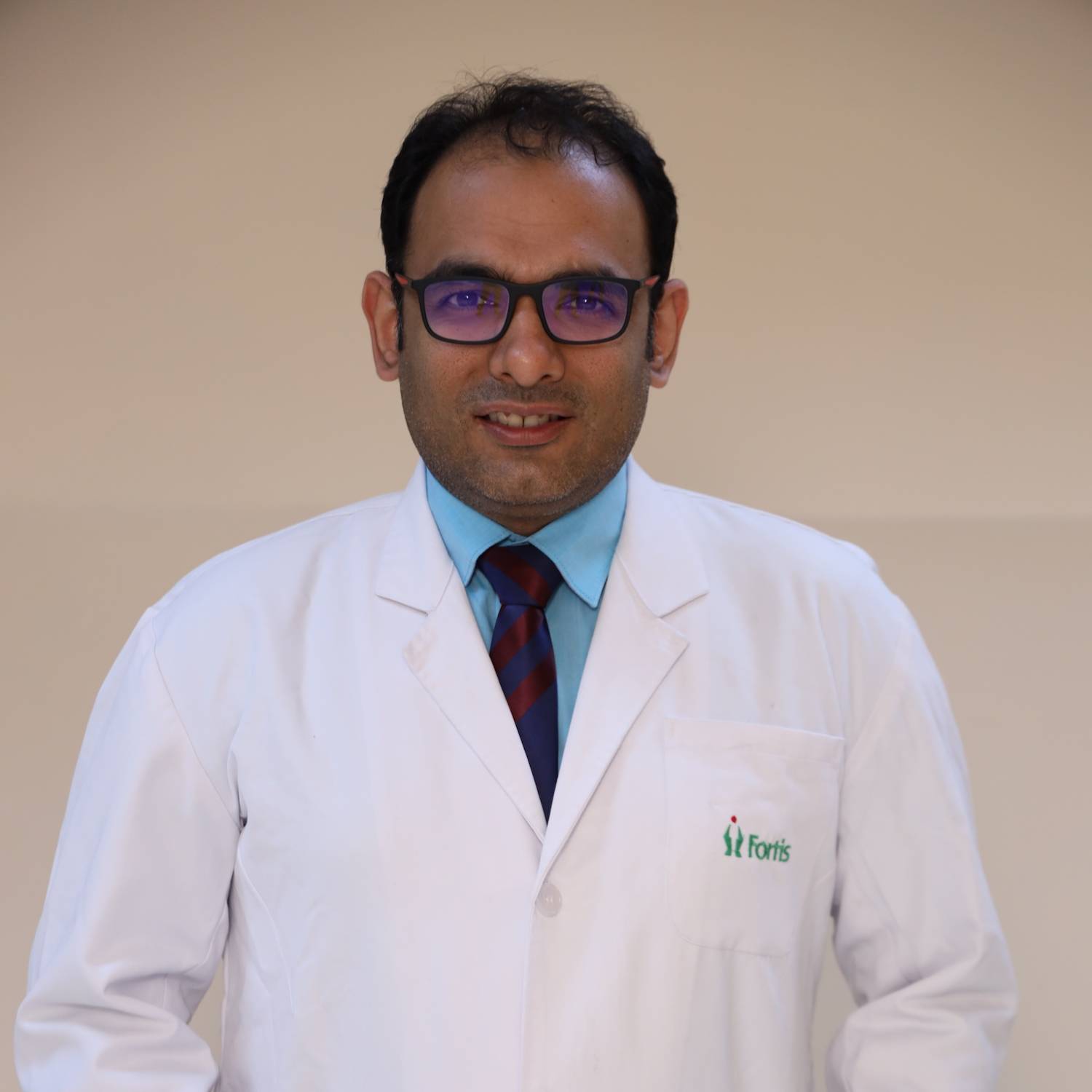 Dr. Anuj Chawla
Orthopedics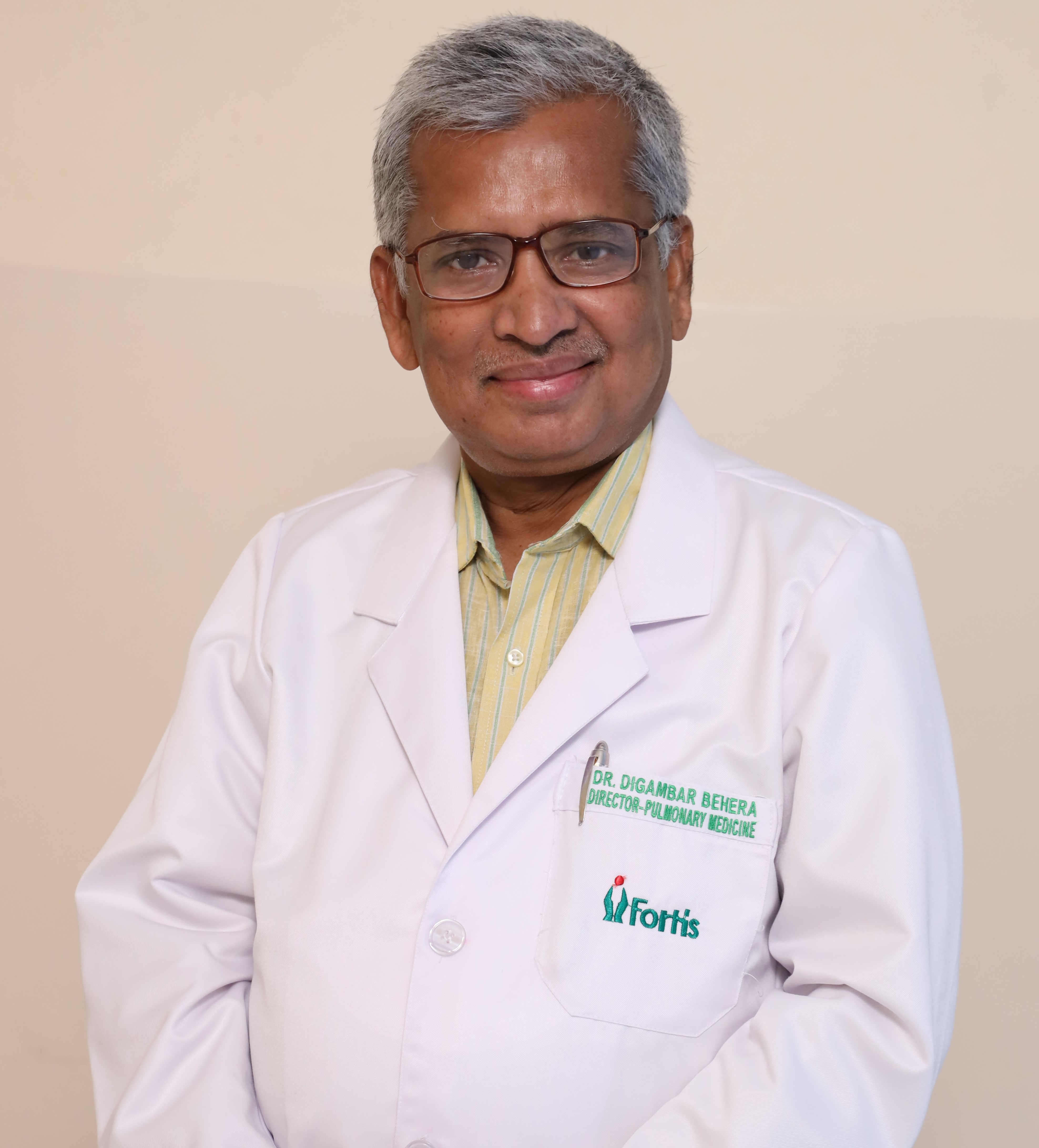 Dr. Digambar Behera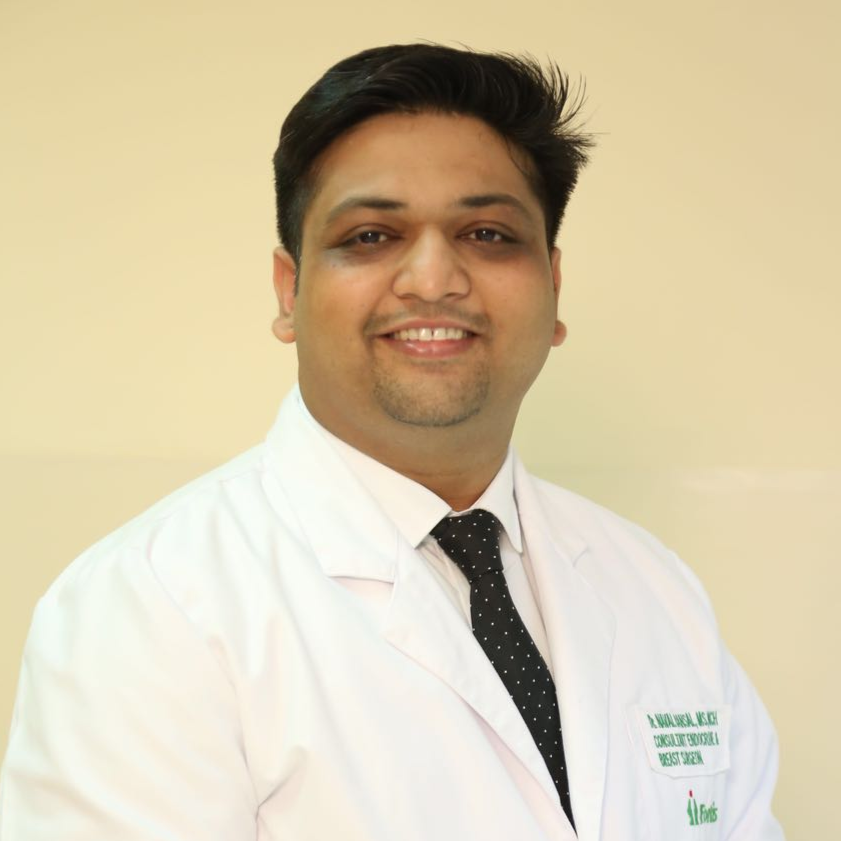 Dr. Naval Bansal
Oncology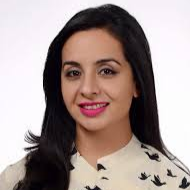 Dr. Parneet Sidhu
Mental Health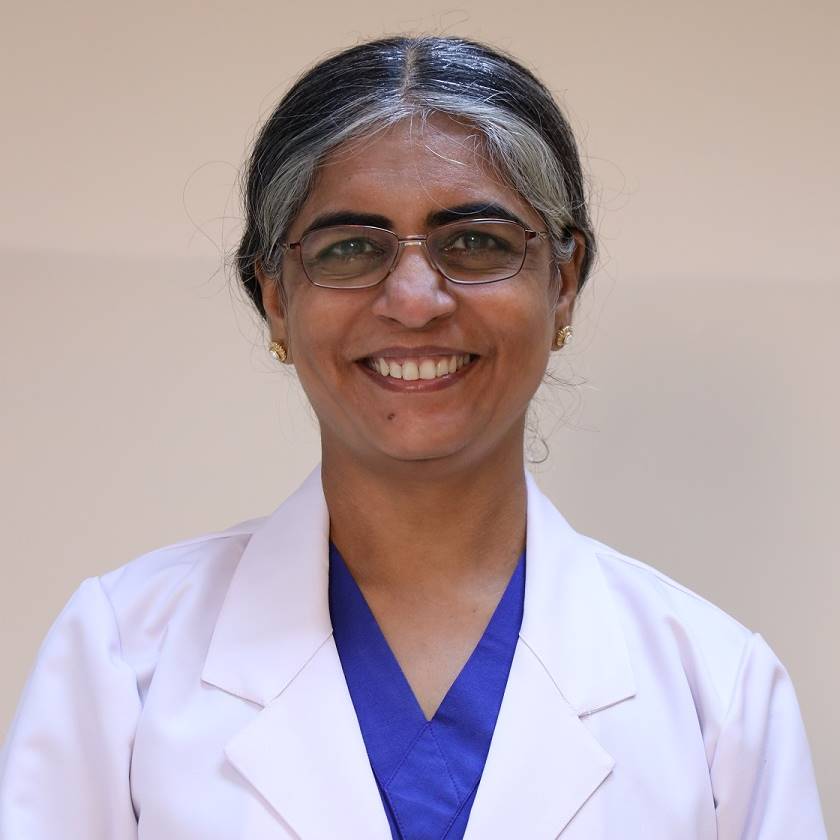 Dr. Parvinder Chawla
Internal medicine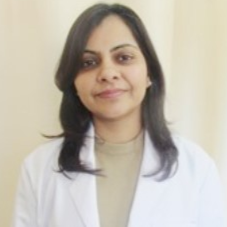 Dr. Preeti Jindal
Obstetrics and gynecology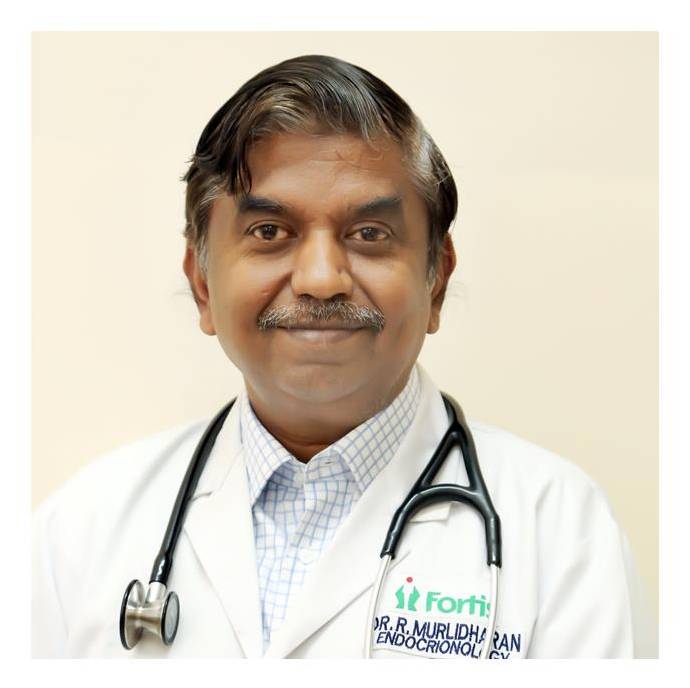 Dr. R Muralidharan
Endocrinology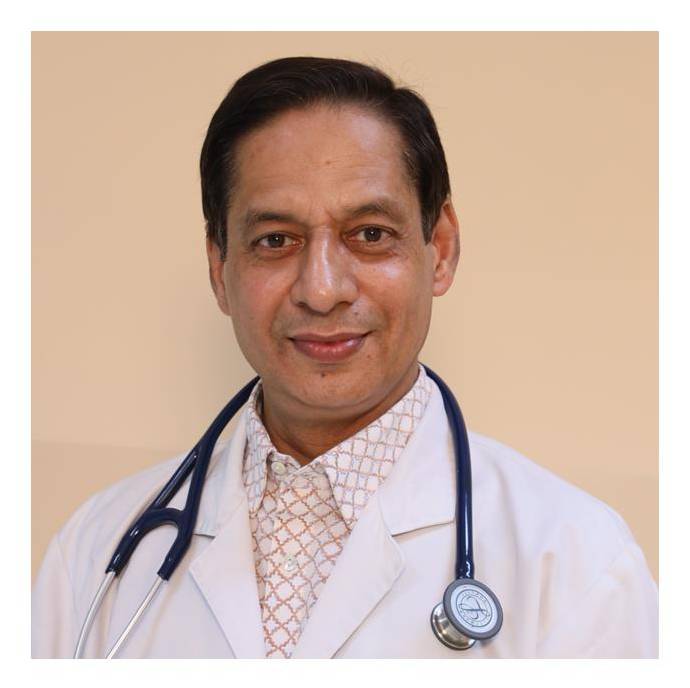 Dr. Rakesh Kumar Jaswal
Cardiology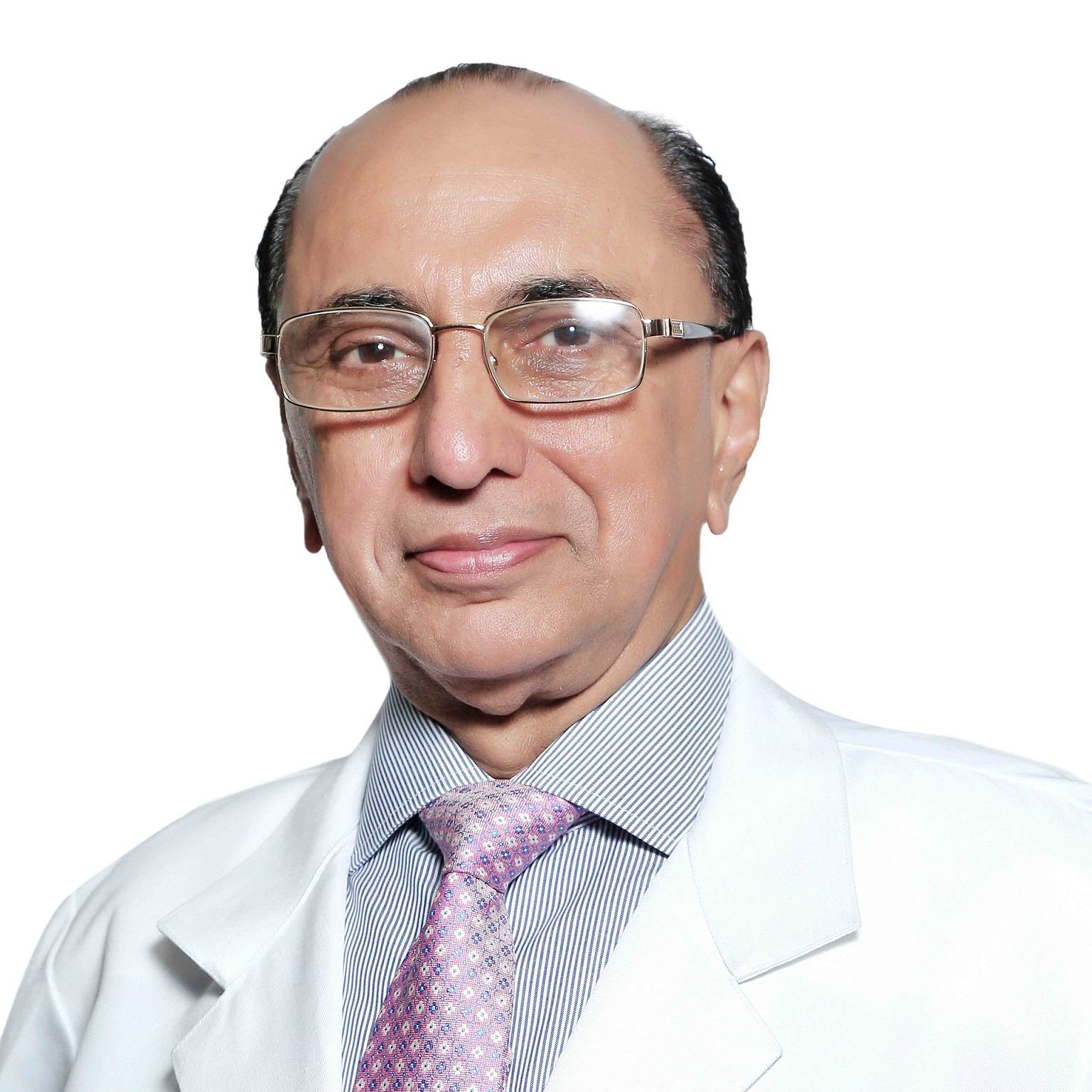 Dr. Sukhbir Singh Uppal
Rheumatology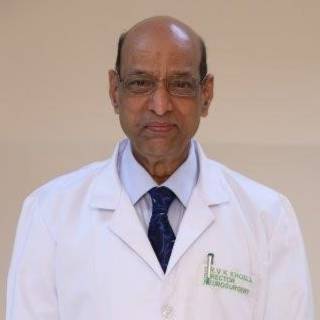 Dr. Virender Kumar Khosla
Neurosurgery
Hospital Accrediations & Awards
Questions frequently asked by the patients
For visiting ICU, one should sanitize the hand and wear disposable shoe cover. 1 person at a time and only with pass is allowed for a maximum of 10 minutes.Comply with safety and security procedures. Wear and display their visitor identification card at ...
Patient has to collect admission note from the doctor and submit into admission counter. They will follow up with the patient and if the patient has insurance first patient has to go the insurance desk, check his room category. They will generate a Uniqu...
Discharge summary is handed over to patient/relative at the time of discharge.
One attender is allowed without any extra cost
Computerised Tomography Scan (CT Scan), Magnetic Resonance Imaging (MRI), Mammography, Ultrasonography (USG), Interventional Radiology, X-Ray Positron Emission Tomography Scan (PET-Scan)
Ask your questions to the hospital
How it works:
Please check the FAQ section for similar questions.
If we find your question to be genuine & not a random FAQ, we ask it to the hospital officials on your behalf.
We send you the answer on your email id. Hence, do ensure verifying your email id.
you arrive at the hospital, we support you 24/7